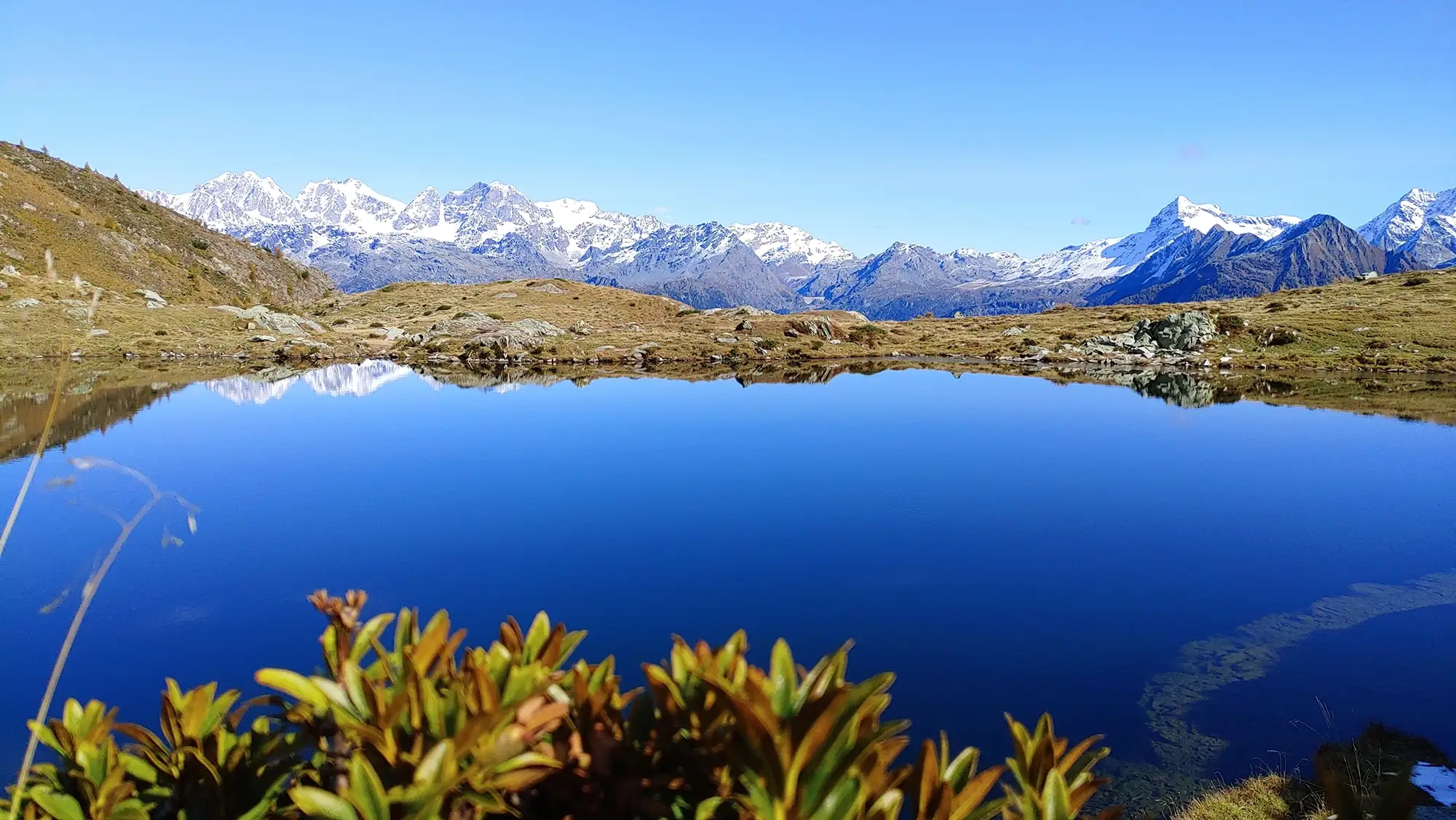 Welcome to the Mondolegro farm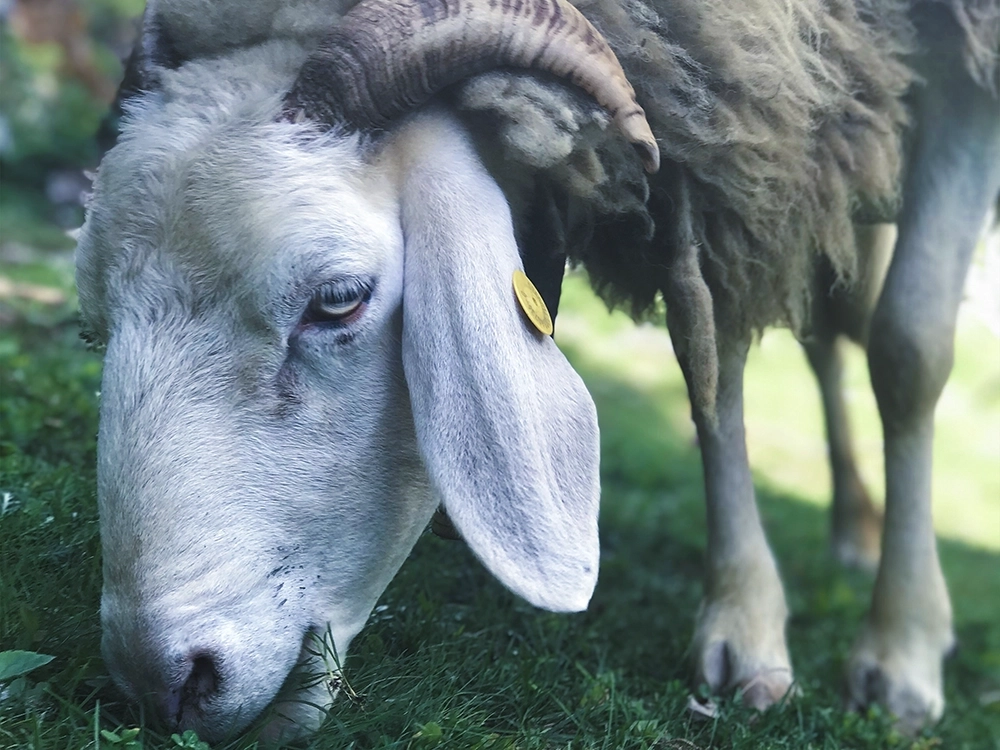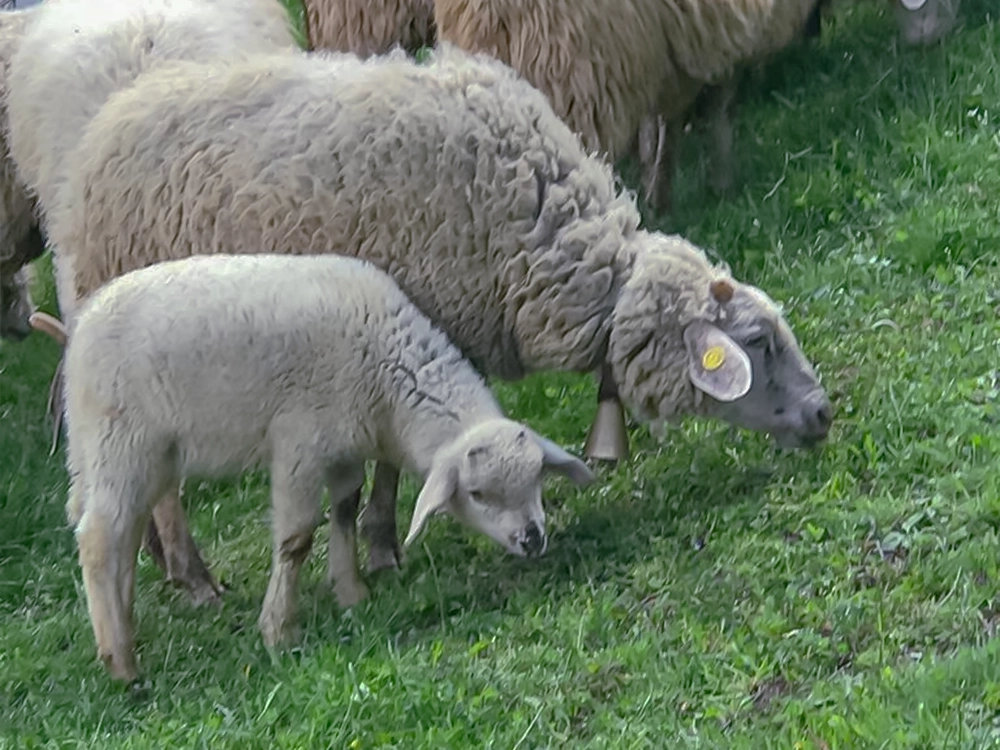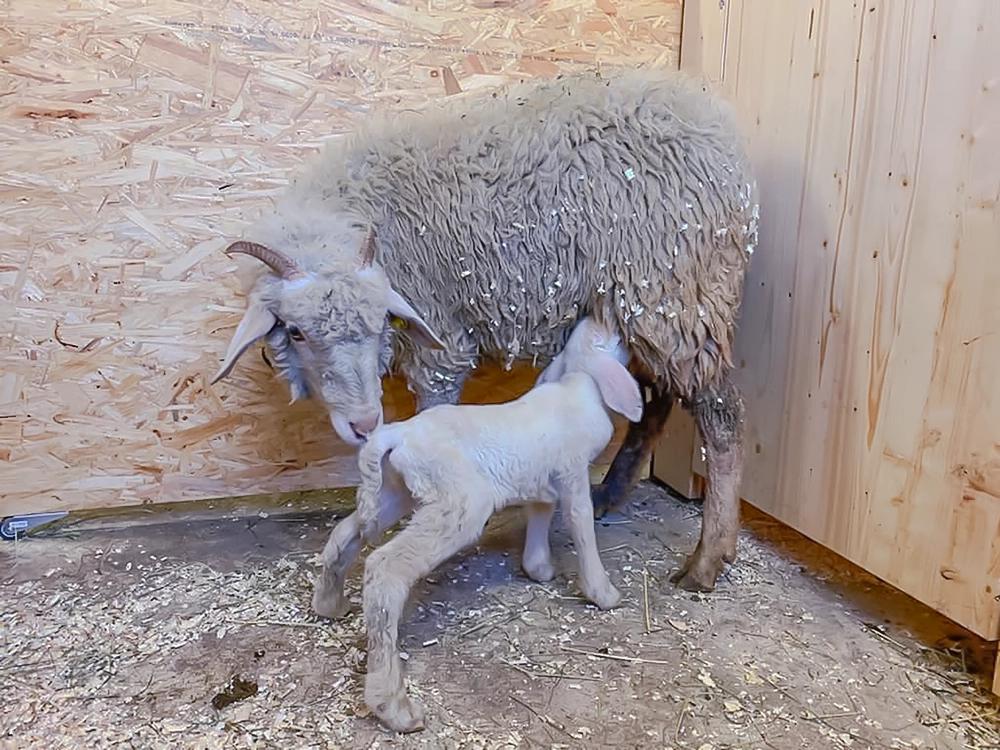 Everything was born of Mirco's passion and love for the terrain on which, supported by Roberta and the whole family, he began to raise animals and cultivate the land, keeping alive the traditions of days gone by.
We keep the pecora ciuta, the smallest sheep in the Alps. It is a robust breed which adapts well to the Alpine terrain. Until the snow arrives our sheep graze around the houses and keep the place clean and tidy.
The sheep's meat is for sale upon request.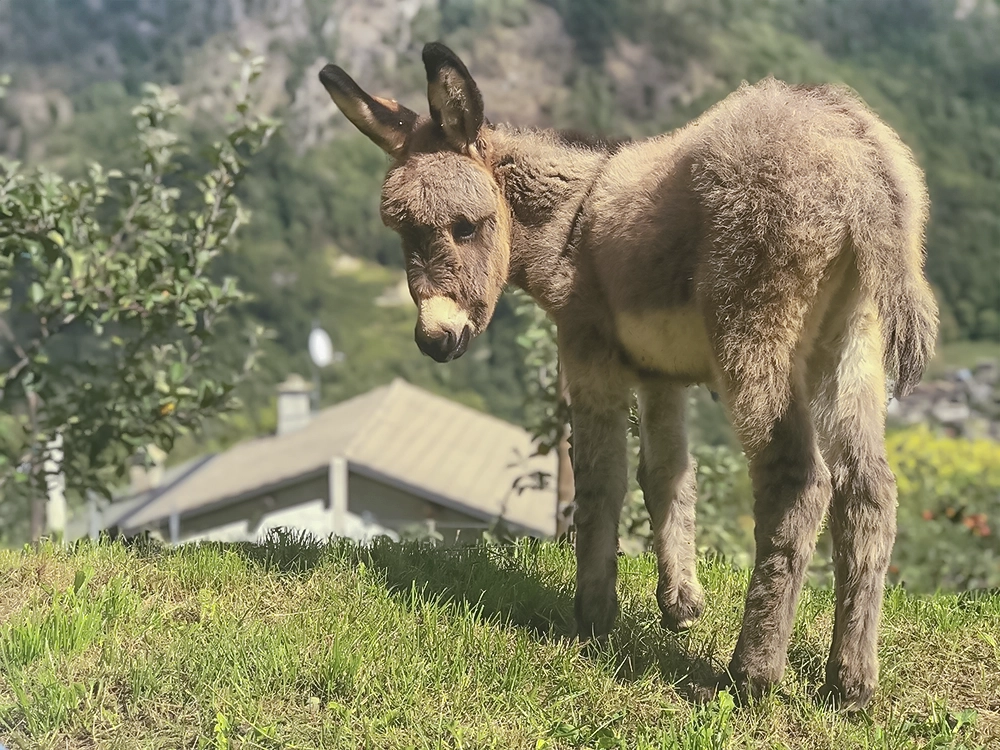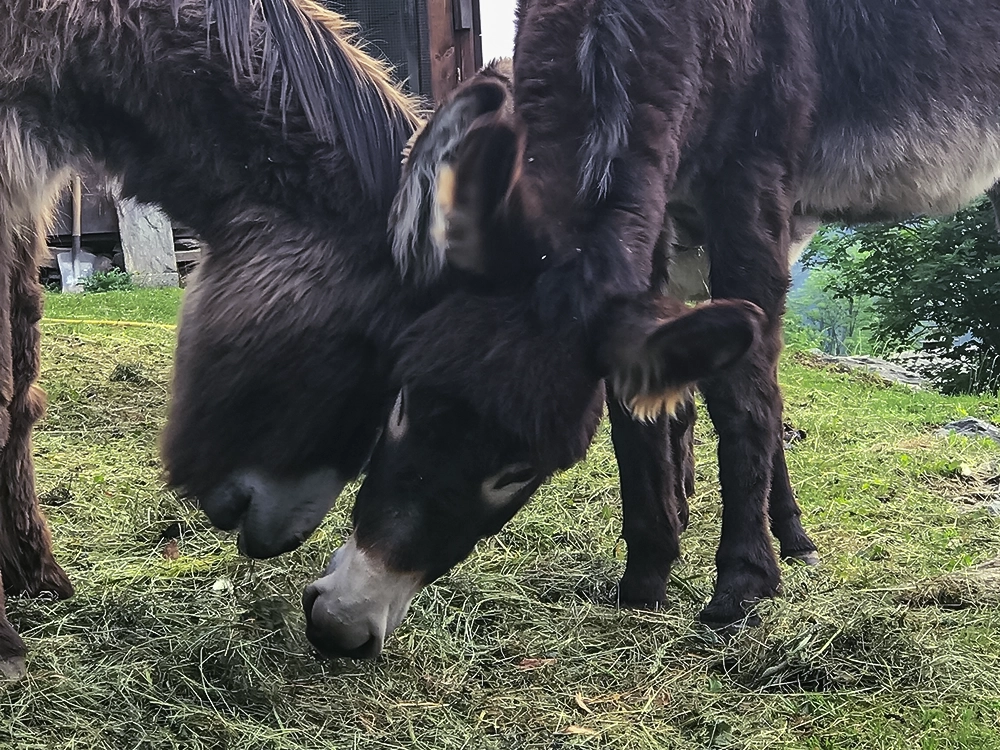 Our donkeys are small and very good-natured. They were almost all born here. They graze freely in the nearby fields and spend their winters in the barn. The most recent to be born is like a puppy: desiring cuddles, he follows you always and everywhere!
Donkey meat is available to order.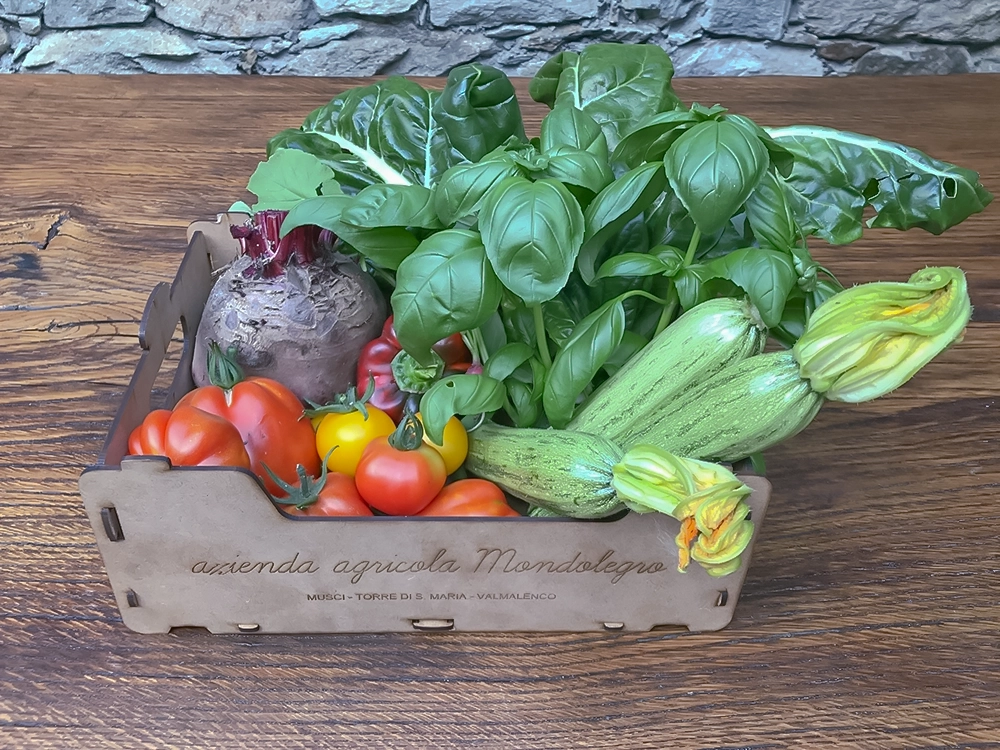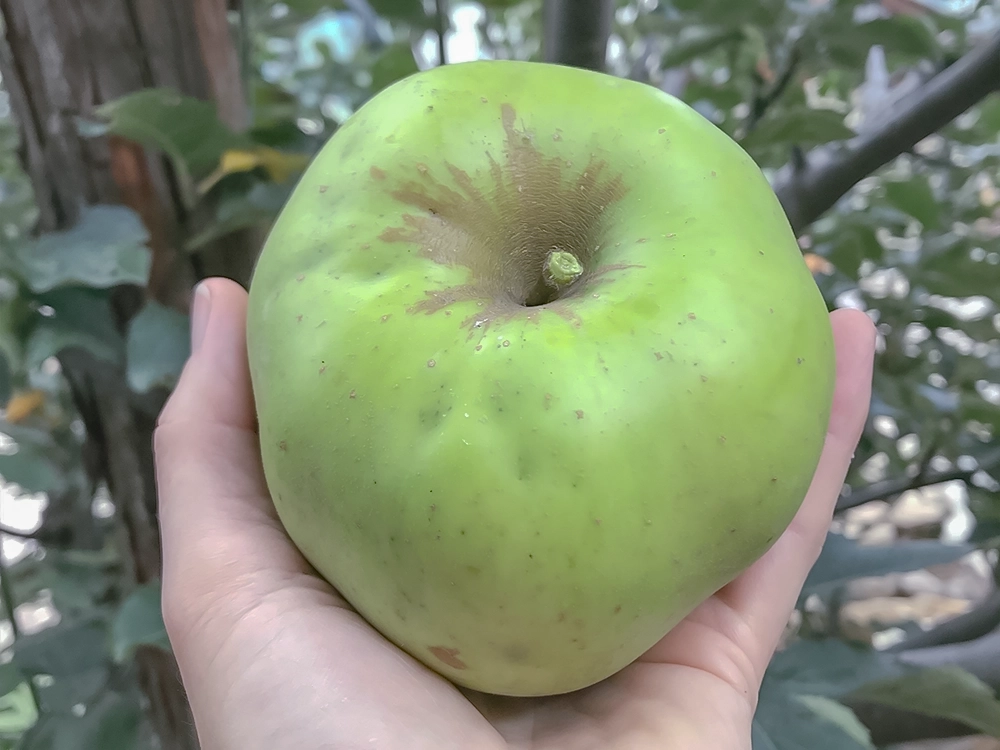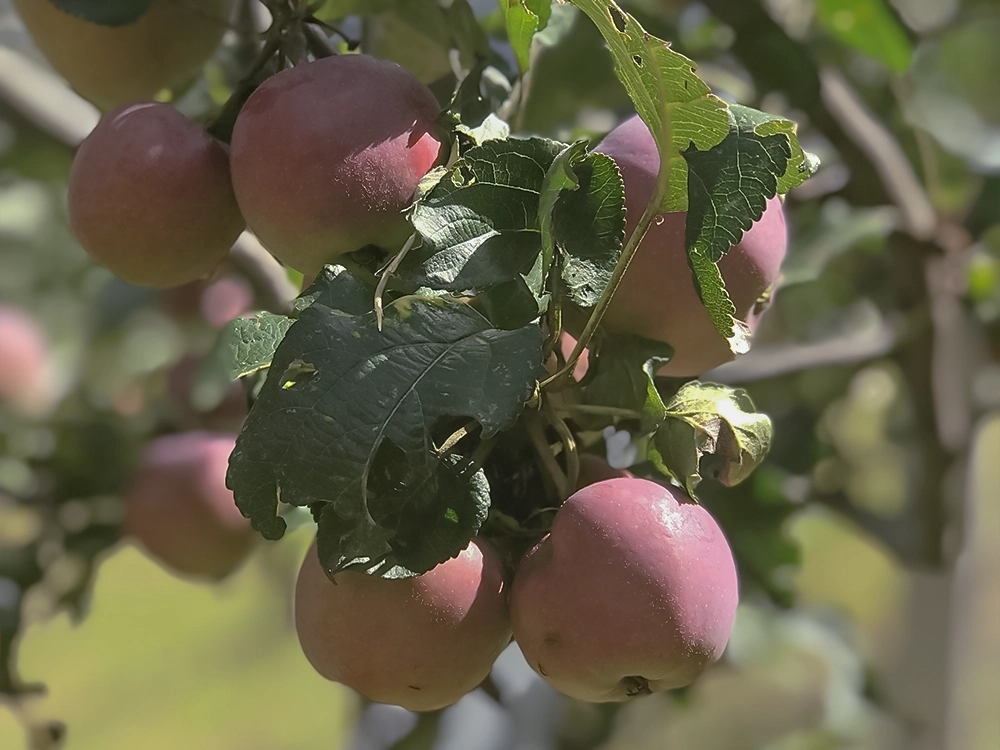 At last, our orchard is beginning to produce fruit! It has been quite a challenge, given that we are at 1,000 metres above sea level. We sought out old varieties of apples, robust and resilient, we have planted them ourselves and fertilized them with our own fertilizer, and now the trees are ready to produce their own fruit. The trees are not treated or sprayed at all. Small boxes of apples are for sale. In our vegetable gardens we grow different types of vegetables, these too are available to order on request during the summer season.